ESG: What's important for businesses?
With the growth of conscious consumption, it is said that over 66% of the customers consider sustainability when making a purchase. Being more responsible and sustainable has become a key USP for many brands and service providers. Having the right Environmental, Social, and Governance (ESG) strategy is one part and the other is measuring, reporting, and communicating the same with your stakeholders.
In addition, responsible investing is the trend followed by many large investors who want to consider both financial returns and social and environmental benefits in their investment decisions. This new investment approach recognizes the importance of ESG factors to the investor, as well as the long-term health and stability of the market as a whole.
ESG has quickly moved from the corporate and shareholder periphery to center stage, and the time for disclosure is now. Investor demand for ESG information has increased massively. Reporting on the company's impact on society, the environment, and overall governance is becoming an inseparable part of the business.
Across the APAC region, there has been a significant increase in ESG data disclosures. This will be further bolstered by incoming mandatory TCFD-aligned climate reporting requirements in Singapore, Hong Kong, Japan, Malaysia, and Taiwan, as well as global ESG standards currently in development. In this session, we will focus on measuring, collecting and reporting of ESG data with an aim to achieve a balance of sustainability reporting and assurance alongside data-driven insight.
Senior management whose roles and responsibilities include helping their company adopt sustainable business practices and developing and tracking activities to improve their company's environmental and social impacts.
14:30
Opening remarks
14:35
Enabling transition to a low carbon economy
Moderator
Anthony Tan Kee Huat, Head of Finance, Society for the Promotion of SDGs
Panel Members

Dr. S.Sri Umeswara, Executive Director, DIALOG ESECO Sdn Bhd
Idora Baharudin, Head, Strategic Transformation & Sustainability, KPJ Healthcare Bhd
Dr. Surina Ismail, Group Head of Sustainability, IOI Corporation Berhad
Dr. Asif Iqbal Siddiqui, Director, Circular Economics Pte Ltd

15:30
How to manage, track, report, and communicate your sustainable activities and ESG scores

Martin Púček, MBA, Business Development Manager, SmartHead

15:45
Q&A session
16:00
Closing remarks from session moderator
Feedback from past programs
Dr S Majumdar
C-Suite Sustainability Consultant
Dr Suman Majumdar is a progressive leader engaged in designing sustainability strategies and integrated thinking to build capacity in corporate and non-profit organisations. He cultivates business partnerships, engages internal / external stakeholders, and collaborates cross-functionally to raise awareness and execute process improvement. He has expertise in policy advocacy and creating recognition platforms for sustainability performance. Proficient in areas of transparency & disclosure, his areas of interest include: Sustainability Policy & Strategy | Climate Change | ESG | Circular Economy | Life Cycle Assessment | Environment Management | SDGs | Sustainability Performance Assessment | Biological Diversity.
Suman has 30 years of experience across leadership roles in corporations (P&G, JSW Group) and India's top industry body (Confederation of Indian Industry, CII). He holds degrees in M.Sc. (Environmental Sciences, Jawaharlal Nehru University - New Delhi), M.Tech. & Ph.D. (Environmental Engineering, Indian Institute of Technology - Bombay), and a certificate in Strategic Leadership (Indian Institute of Management - Ahmedabad). Currently based in Singapore, he is a consultant for GRI South Asia, prior to which he was the Country Lead in Singapore for a leading sustainability consulting firm.
He has also been a professional trainer in sustainability, climate change and environment management, as well as a visiting faculty and examiner in several top academic institutions.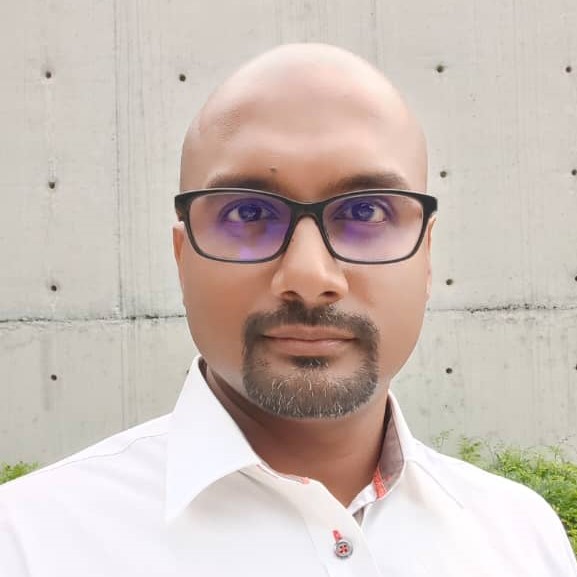 Dr. S.Sri Umeswara Executive Director, DIALOG ESECO Sdn Bhd
Dr. S.Sri Umeswara, Executive Director, DIALOG ESECO Sdn Bhd – 'Circular Economy Enablers'. He is a circular economy, waste & environmental management expert consultant. He is the Malaysian Delegate and Subject Matter Expert at UNEP (United Nations Environment Programme) Expert Group on Marine Litter and Microplastics. A panel member in various government agencies on environmental sustainability sectors. He was appointed as the Subject Matter Expert for the United Nations Environment Program (UNEP) & the Coordinating Body on the Seas of the East Asia (COBSEA) baseline study, to develop Plastics Material Flow Analysis (MFA) & implement the Reducing Marine Litter Project by addressing the management of the Plastic Value Chain in South East Asia (SEA Circular
He is the recipient of the 'Special Award for Environmental Sustainability in conjunction with the Malaysia Environment Week at the National Level Celebration 2013' from the Ministry of Natural Resources and Environment. It is a special appreciation by the ministry for his contribution towards sustainable environment.
Idora Baharudin Head, Strategic Transformation & Sustainability, KPJ Healthcare Bhd
Idora is the Head of Strategic Transformation & Sustainability for KPJ Healthcare Berhad tasked under the Transformation Management Office to drive transformation and sustainability in designing intentional changes to the services, processes and practices for long-term social and environmental benefits while creating economic profits for KPJ as a Group.
The vast experience of hers ranging from corporate to Micro SME, from profit-oriented business to community driven, from financial industry to healthcare, she is now the proud mentor for Future Young Sustainability Leaders programme; a collaboration between Tulip Movement, UNITAR, TalentCorp, and few other organization with the same agenda. This platform provides her the avenue to share and guide the students to become the leaders of tomorrow with strong ethics while environmentally and socially verse.
Martin Púček MBA, Business Development Manager, SmartHead
Martin handles business development for SmartHead, a cloud-based software tool for companies of all sizes to manage, track, report, and communicate their sustainability activities and ESG in one place.
Dr. Surina Ismail,
Group Head of Sustainability, IOI Corporation Berhad
Dr. Surina Ismail is responsible for Corporate Sustainability at IOI Corporation Bhd, which includes aligning the strategy and sustainability policies together with their implementation for the whole IOI Group. Prior to this, she was the Global Director for Intellectual Property (IP) Management at Emery Oleochemicals, and she was also a Business Development and Operations Director for Emery Advance Material. Surina has also worked as R&D Director at KLK Oleomas; Technical Development Manager at UCB Asia Pacific; and as Materials Testing & Analysis Manager cum Quality Manager at Sime Darby Technology Center. She also holds a PhD. (Bio-organic Polymer) from University Akron, USA.
Anthony Tan Kee Huat, Head of Finance, Society for the Promotion of SDGs
Anthony Tan Kee Huat began his working career in 1988 upon graduating from Universiti Sains Malaysia with a Bachelor of Computer Science degree. After 17 years experience managing the IT Department in a Japanese Television manufacturer, he shifted gears and took on the position of Executive Director for the Centre for Environment Technology and Development, Malaysia (CETDEM), one of the oldest Environmental NGOs in Malaysia. Anthony refers to himself a Practical Environmentalist. In 2019 Anthony embarked on a Master in Sustainable Development Management (MSDM) programme in the Jeffrey Sachs Centre of Sunway University Malaysia. He has completed the programme, and is currently waiting for the announcement of the date of the physical graduation. Anthony Tan Kee Huat joined the Secretariat for the All Party Parliamentary Group Malaysia on Sustainable Development Goals in January 2020. Anthony is currently responsible for the Financial Management of the APPGM-SDG Project. He has been a member of the Petaling Jaya Green City Task Force since 2010. He is currently a consultant for a Case Study on Petaling Jaya for a SEA Circular project related to ocean litter.
Dr. Asif Iqbal Siddiqui, Director,
Circular Economics Pte Ltd
Dr. Siddiqui is trained in environmental economics and has more than 25 years' experience in multi-stakeholder setup working with universities, NGOs, industries, and government agencies, promoting business cases for sustainable development since joining the Green Accounting Initiative of IUCN-World Bank as an Environmental Economist in 1997.
He led projects on economic cost of ASEAN transboundary pollution, ASEAN carbon market, SDG localization in Bangladesh, corporate sustainability, ESG due diligence, sustainable finance and climate policy with private and public sector clients and collaborators in Australia, Singapore, Indonesia, Malaysia and Bangladesh.
He wrote his PhD thesis on Sustainable Investment and Venture Capital in Australia at the Curtin University Sustainability Policy (CUSP) Institute and has had teaching positions with Nanyang Technological University (NTU), Sydney University and Curtin University; research and visiting positions with ISEAS-Yusof Ishak Institute (Singapore), Lee Kuan Yew School of Public Policy (NUS), Economic Growth Centre (NTU), College of Mining (MISIS, Russia), among others.
Tamara Singh, Board Member, People Centered Internet and ARK – Advancement of Rural Kids
Tamara draws on her expertise in Financial Systems, Digital and Sustainability to consider global systems and the nudges that may help to render them more sustainable. She enjoys a portfolio career that allows her to devote her energy to her profession and her passions.
Having built her career across energy, financial services and fund management, governing trading floors in London, New York and Asia Pacific. Tamara earned her stripes at Centrica Plc, BP Oil International, Deutsche Bank and Macquarie Bank, before returning home to Singapore in 2012.
At present, Tamara works at all levels across industries to both better the finance ecosystem and to further enterprises through sustainable business practices. She holds Board positions with the People Centered Internet, a 501(c)3 non-profit organisation, Conjunct Consulting, South East Asia's first social change consultancy, and Advancement for Rural Kids. She coaches leaders of organisations and advises start-ups navigating sustainability and scale.
SmartHead is a cloud-based software tool for companies of all sizes to manage, track, report, and communicate their sustainability activities and ESG in one place. Publicly accessible company Sustainability Profiles ensure stakeholders have easy access to sustainability information. Optionally companies can keep their Sustainability profile in private mode only for internal purposes. SmartHead is currently in the process of certification by GRI (GRI Software & Tool Partner) and is trusted by companies such as Dell Technologies, EY, Tesco, McDonald's, Wolt, Kaufland, IBM, Henkel, BMW, and others.
The Carbon Collective Team collaborates with businesses to support them in working towards bringing positive impacts on climate change, ecosystems, and communities worldwide. We work with our clients to remove the complexity out of their decarbonisation journeys.
We create and plan decarbonisation goals and strategies for organisations to achieve their objectives at the various phases of their decarbonisation journeys, allowing our clients to continue operating efficiently, effectively and most importantly, sustainably.
Playing a crucial role in making business sense of ESG for business owners, investors and C-suite executives across all sectors, we make sustainability a common practice among organisations to curb climate change globally.